Novice
4th International Conference on Mineral Resources in the Republic of Serbia
4th International Conference on Mineral Resources in the Republic of Serbia
4th International Conference on Mineral Resources in the Republic of Serbia
---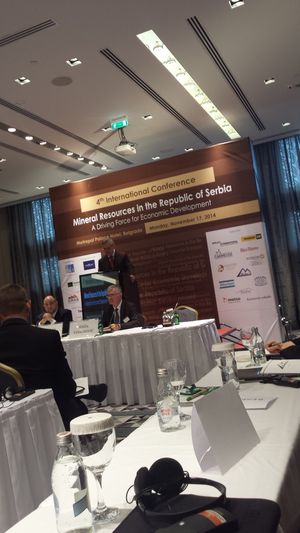 In the light of recent opportunity acquisition while Teknoxgroup is preparing to tackle yet untapped market horizons now representing extended CAT Mining Product Line on its territories, our respective teams commenced to introduce and spread word of mouth within mining communities in Serbia. Expended mining product line is about pretty complex variety of products and technologies used on many different levels within mining industry. Idea bared in mind is to make CAT expended line available to all our traditional and potential partners and to start with conquering new market levels as soon as. In couple of months behind us we have had it communicated to many but still some important market segments remained un reached.
Taking a part in sponsorship on major industry event was step to make our extended product line even more tangible for specific potential users. 4th International Conference on Mineral Resources in the Republic of Serbia is the address where many multinational exploration companies took participation. Recognised mining global players lake Freeport-McMoRan, Dundee Precious Metals, Rio Tinto including different industry associations and governmental bodies were presented at the conference.. International exploration companies have been pretty active in Serbia last decade and through locally incorporating subsidiaries operating particularly in the Timok magmatic complex in search for polymetallic ores, copper, zinc, gold, silver and even some exotic borate and lithium minerals elsewhere.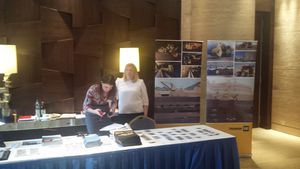 Taking participation on the conference Teknoxgroup Serbia targeted this event as opportunity to increase its visibility and recognition within the industry. Most of these associations and companies definitely represent future of mining operations in the region and TG is certainly interested to position itself as serious contributor and competent solution provider with superior Caterpillar mining product line.
---