PARTS COUNTER COORDINATOR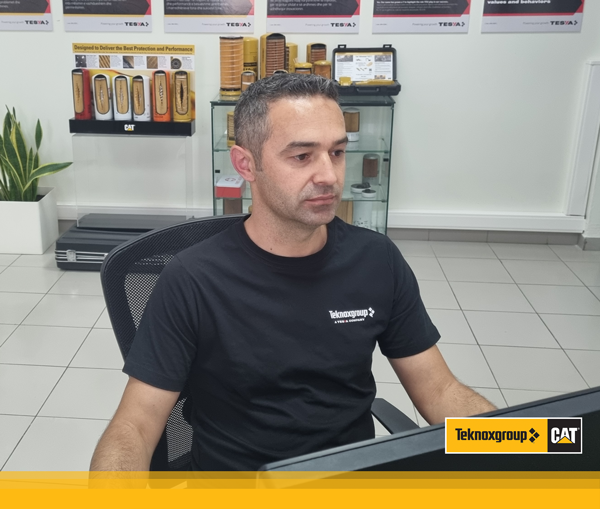 Teknoxgroup Shqipëri is the exclusive dealer of Caterpillar, the world's leading manufacturer of construction and mining equipment, diesel and natural gas engines. As a part of the international Group of companies operating in the Balkans, we are covering the territory of Albania in terms of sales of new and used CAT machines, engines and gensets, and product support through distribution of spare parts and service.
We are developing and providing the best solution with the greatest value for our customers. Our goals are being achieved through the professionalism, excellence, and passion of our people. They represent Teknoxgroup with their ethics, productivity, and teamwork.
To support its expansion in Parts and Service, the company is looking for a young person to fill the position of Parts Counter Coordinator. The candidate should preferably be of both commercial and technical profile, willing to learn more and build a professional career within our dynamic team.
Job Responsibilities:
· Selling parts and increasing parts' sales to existing customers and bringing in new prospective customers.
· Establishing relationships and close interactions, identifying, and fulfilling customers' needs.
· Providing proper solutions for customers' required equipment.
· Preparation of all parts' quotations required externally by customers and internally by various company departments.
· Closely coordinating work with the warehouse staff to fulfill customer needs.
· Preparing various reports and other administrative duties as needed.
· Being punctual at work and maintaining respectful communication with customers and staff.
Suitable Candidate Profile:
Mandatory requirements:
· 3+ years of experience in the same or similar job positions within earthmoving machinery, car, bus or truck industry.
· High school diploma.
· Good command of English, written and spoken.
· Computer literacy, good knowledge of MS Office.
· Driving License B Type.
· Very good communication and negotiation skills.
Preferable requirements:
· High school diploma in a technical or commercial orientation.
· University diploma in a technical field (mechanical engineering).
· Basic knowledge of earthmoving machines, technology, and industry.
In case of interest, please send your application with your CV in English, directly to:
career@teknoxgroup.com until 30/06/2023.