GC DIESEL GENERATOR SETS
GC DIESEL GENERATOR SETS
GC DIESEL GENERATOR SETS

NEW MODELS FOR STATIONARY STANDBY APPLICATIONS
When it comes to power, there is no such thing as a convenient outage. It is essential that you prepare for emergencies before choices are limited and loss is unavoidable. Ask yourself, when you are without power, how much do you risk losing per hour, per day, per week?
POWER THAT'S ALWAYS READY

Get value and reliability that can only come from Caterpillar. Our new Cat® GC diesel generator sets are designed and manufactured to Caterpillar's superior standards for efficiency, reliability, and productivity, with best-in-class support from the Cat dealer network. Powered by field-proven Cat engines, they deliver Caterpillar's world-renowned performance while reducing delivery and installation costs, footprint, and total cost of ownership. Cat GC generators are valuable genset packages that offer the availability you need to keep your business running during a power outage.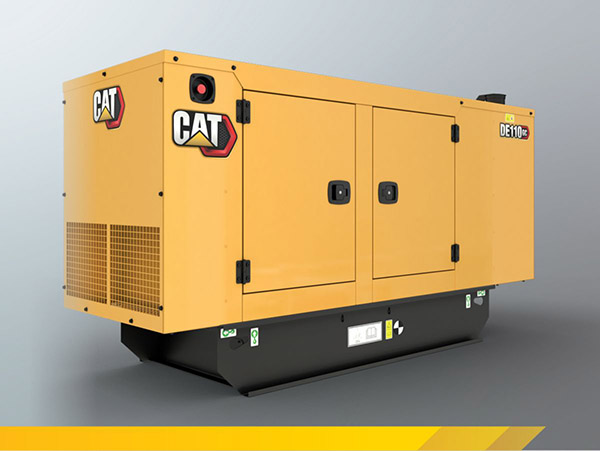 FEATURES AT A GLANCE
Compact base frame for minimum eight hours running
New Cat GCCP automatic mains failure control panel with 50 event log
Field-proven, tried and tested genuine Cat engine
Optional 110% spill containment for fuel, oil, and coolant
Standby option pack with smart water heater and timer control
Sound attenuating enclosures designed for maximum protection against the elements
PRODUCT LINE
Cat GC stationary standby diesel generator sets are available from 33 to 1100 kVA and are designed to fit a wide range of industry applications, such as health clinics, manufacturing, agriculture facilities, unicipal infrastructure, wastewater treatment plants, and other utilities, commercial enterprises, and office buildings.