NEXT GEN MINI EXCAVATORS
DESIGNED WITH YOU IN MIND
To do your best work, you need a comfortable machine you can rely on. The next generation mini excavators were designed with you in mind. The high-performance machines are not only affordable but they boast improved servicing, comfort and control.
HIGH PERFORMANCE
Multifunctional and versatile, the new mini excavator models are best in their class for productivity and performance. You can customise the operator settings to suit the task in hand with adjustable hydraulics and speed settings. The Next Generation models deliver up to 20% more performance without compromising your fuel efficiency.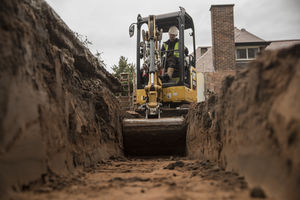 COMFORT AND CONTROL
Putting the control in your hands, joystick and cruise control make manoeuvring, positioning and travelling in your excavator easier and faster. You can choose to start the machine with the push of a button thanks to an optional Bluetooth-enabled key.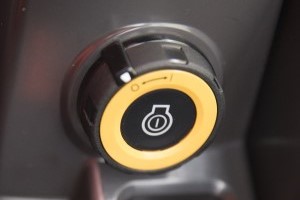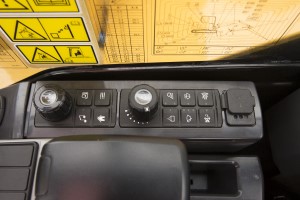 AFFORDABLE
The Next Generation Mini Excavators offer lower ownership and operator costs. Now you can spend less time and money on servicing, repairs and fuel. The all‑steel design is durable and parts are competitively priced, making this new range an investment in both quality and efficiency.

NO HASSLE SERVICING
Servicing and repair are easy thanks to improved access, so your servicing time is reduced. Longer serviceintervals mean less downtime and more productive hours on site. Let's do the work!