Novice
ENGINEERED FOR YOUR WORLD - NEW MATERIAL HANDLER MACHINES MH3022 / MH3024 / MH3026
ENGINEERED FOR YOUR WORLD - NEW MATERIAL HANDLER MACHINES MH3022 / MH3024 / MH3026
ENGINEERED FOR YOUR WORLD - NEW MATERIAL HANDLER MACHINES MH3022 / MH3024 / MH3026
---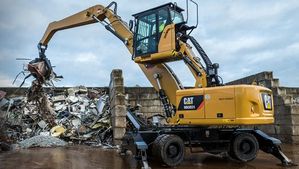 Your success comes from experience. You know how to focus on the real value of recycling, and quickly sort materials for processing. The NEW MH3000 series material handlers are specially ENGINEERED for industrial, waste and recycling applications that call for safe, quality and productive equipment. The NEW Cat Material Handlers allow you to manage YOUR WORLD and be successful.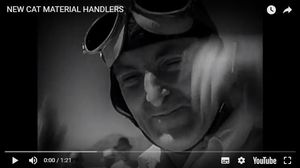 YOU GROW WITH BEST-IN-CLASS EQUIPMENT
Whatever your job-site requirements, we have the machine to support your reuse and recycling operations. Choose between frontline or support machines that are suitable for indoor or outdoor use. Take a look at the latest in performance engineering.
Our new equipment enables you to maintain a high standard of both safety and operational efficiency while reducing noise and dust pollution.
• Blue Angel certified – with vibrations and sound levels
• Effective dust protection
• Spacious cab with hydraulic lift for great visibility
• Sturdy undercarriages for excellent stability
• Wide range of industry specific boom and stick combinations
• Dedicated packages that tailors the machine to your jobsite
MH3000 Material Handlers offer powerful performance at low operating cost while taking care of operator safety and comfort to get your job done. ENGINEERED FOR YOUR WORLD!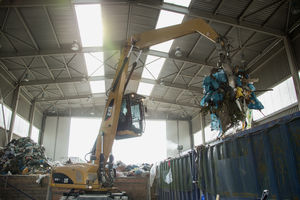 MH3022
OPERATING WEIGHT: 20865 - 24600 KG

ENGINE: CAT C7.1 ACERT 129.4 KW / 176 HP
CLICK HERE for more information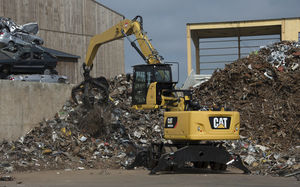 MH3024
OPERATING WEIGHT: 21985 - 25480 KG
ENGINE: CAT C7.1 ACERT 129.4 KW / 176 HP
STAGE IV / TIER 4 FINAL
MAX REACH (M):11
CLICK HERE for more information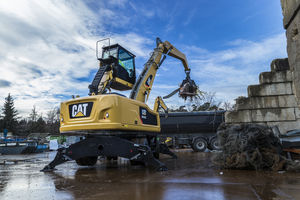 MH3026
OPERATING WEIGHT: 24235 - 27505KG
ENGINE: CAT C7.1 ACERT 129.4 KW / 176 HP
STAGE IV / TIER 4 FINAL
MAX REACH (M):12.5
CLICK HERE for more information
---