BASIC CVA
This CVA offers the convenience of the right parts, delivered to your door and right on time. Are you starting a business, growing or you would like to have a complete control over the cists? Do you have your own service technicians who are skilled to preform the regular maintenance? Than this is the choice, you should make. We will send you the parts right on time, whenever you need them.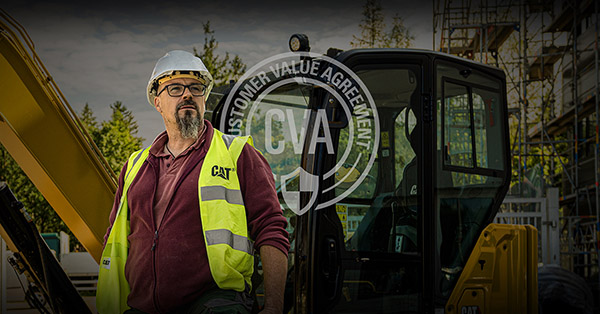 WHAT IS INCLUDED
GENUINE CAT PARTS:
Genuine Cat parts ensure your Cat machine is delivering the highest possible levels of reliability and productivity, while operating at the lowest possible cost per hour
Genuine Preventive maintenance kits aligned to PM events
Genuine Cat parts and fluids for each PM event delivered to your location
TEKNOXGROUP INSPECTION:
In addition to your daily check routine, once a year our experts will check your machine's key components and systems followed by a detailed checklist
They will identify signs of wear or misalignment and document/present the results to you, together with a solution proposal
CONNECTED MACHINE DATA AND INSIGHTS:
Better equipment management is one of the best ways to make your business more competitive and build your operation profitable
Actionable insights from Teknoxgroup customer portal
Access to machine data such as hours, location, fuel burn and fault codes
WHY BASIC WORKS FOR YOU?
Basic is ideal for operations who handle their own maintenance work. With this CVA, you get Genuine Cat Parts delivered right to your location, right on schedule.
Basic includes usage of Cat fluids, which can extend your component life.
BROWSE THROUGH THE CUSTOMER VALUE AGREEMENTS BROCHURE

and see what agreement best suits yor business.