Waste treatment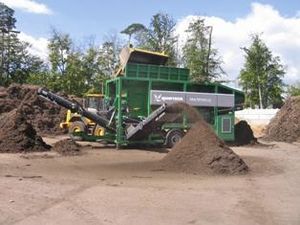 Komptech is a leading international technology supplier of machinery and systems for the mechanical and mechanical-biological treatment of solid waste and for the treatment of biomass as a renewable energy source.
The product range comprises over 30 different types of machines, which cover the key steps in waste processing.
All share a rigorous practical focus and pioneering spirit. Practical focus means that they are designed around our customers' needs, not our own. Pioneering spirit means working towards the future by further cultivating our accustomed high development expertise.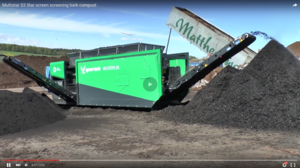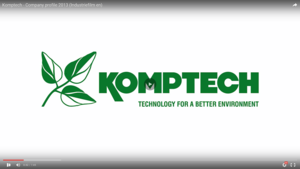 REFUSE DERIVED FUELS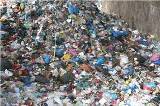 Today, the production of refuse-derived fuels is an integral part of waste handling. With the spread of legal limits on or prohibitions of the landfilling of untreated waste, and the need to extract energy from waste, RDF has become an important commodity.
High-caloric fractions of commercial waste, production residues, packaging waste, bulky waste and even household waste can be processed into refuse-derived fuel.
Depending on its quality, this can be used in industrial furnaces, cement plants, and power plants.
Komptech has a burning interest in refuse- derived fuels, and Komptech products are at home in all major process steps for making RDF.
BIOMASS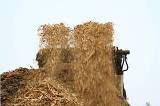 Solid biomass is intended to make a major contribution to the transition from fossil fuels to renewable energies. However, to reach the ambitious goals for heating and energy generation from woody biomass, it will need to be made available in large amounts.
In keeping with our slogan, "Technology for a better environment", we have taken up the challenge of finding ways to do this. With the right processing, generally involving shredding, screening and separating, marketable fuel can be extracted from a variety of materials.
In addition to woody biomass from forestry, such as forestry chippings, other material streams can be economically viable and sustainable sources of fuel.
These include green cuttings from gardening and landscaping, rootstocks, driftwood and untreated waste wood – all materials which are collected by municipalities.

Our role is to develop the right concepts and most cost-effective machinery for this dynamic market.
MECHANICAL-BIOLOGICAL TREATMENT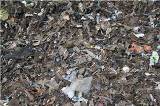 Mechanical-biological treatment (MBT) is the right answer to the question of how we can make landfills more environmentfriendly. If we want to reduce emissions from mixed-waste landfills, we need to start by recycling materials, using the energy in waste, and creating a stable residue for landfilling.
It is the organic material in waste that causes most of the problems at landfills. This must be reduced and stabilised through composting. An MBT system can do this.
The end product of mechanical-biological treatment is a stable or dried composted residue, recyclable materials, and refusederived fuels.
Komptech machines are in use around the world to help with this task. Our products are at home in all major MBT process steps.