See Your Fleet at a Glance
See Your Fleet at a Glance
See Your Fleet at a Glance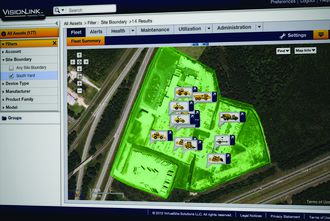 Product Link offers an option for satellite or cellular network coverage based on your regional requirements. It enables comprehensive and flexible remote monitoring, asset tracking, maintenance management and more.
Hardware is integrated into equipment, interacting with system electronic control modules to ensure everything on your equipment is communicating with you.
The VisionLink application allows you to see data from all of your assets and has mixed fleet capabilities, so you can monitor regardless of make and model. Thanks to the VisionLink API service, this data can be seamlessly integrated into other business software—allowing you to gather the information once and use it in different applications.