Rental
We have been taking care of CATERPILLAR machinery for more than 25 years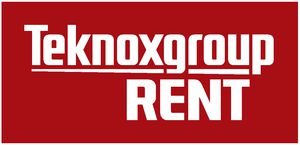 During these 25 years, we have been growing together with you, facing all the challenges of an increasingly competitive market.
The present-day business world requires promptness and efficiency. For that reason we have decided to offer the services adequate to new requirements of companies - TEKNOXGROUP RENT!

As a security for your company, our fleet comprises only new machinery, i.e. machines of the latest generation, in compliance with all the applicable laws and regulations.

Our task is to renew the fleet of machinery constantly. Therefore our offered product range comprises the machinery offering a maximum of efficiency (an average age below 18 months), which enables our client to minimise the risk of standstills, guaranteeing thus a maximum of productivity on the construction site.

We offer you the machines with complete configurations (air conditioners, additionally hydraulic systems, safety systems) and complete equipment (special buckets, attachments for handling and demolitions etc.), which increase the efficiency of your operators and enable you to reduce both the time needed for execution and the cost of it.

Thanks to our network of business units and the machinery available within our fleet, we are always at your disposal at an average distance not exceeding 100 km from your construction sites.

We have created a team primarily dedicated to rental services, which is able to address promptly all your needs and requirements.

The support service to our fleet consists of specialised technicians, equipped with most modern tools and highly trained in the most advanced technologies and characteristics of the machines.
Our capillary presence and the state of our equipment guarantee minimum standstills due to machine breakdowns.

We offer you known costs, because our prices for rentals include all regular servicing, i.e. maintenance and repairs. In case of a longer standstill of some machine, we will provide you with a substitute machine, either the same or a similar one, if available, and will not charge you for the time of such standstill.

Our special benefits in terms of organisation of transport provide the possibility of prompt delivery of machinery to your construction site at fixed prices.

All our machinery is insured against theft, fire and vandalism, and the machines which are used on public roads are duly registered. Further, for your security, the machines are covered by insurance against all risks, in case of accidents caused by wrongful manoeuvring.

All these benefits enable us, in cooperation with you, to find the solutions which address your needs best and are adequate for your production cycles (from short-term to long-term rentals and special formulas of flexible rentals).