SIXTH SERVICE SHIP FOR NORWAY TERRITORY
SIXTH SERVICE SHIP FOR NORWAY TERRITORY
---
On 30th September 2019, a 24 m Service Vessel named Gr.111 – AQUA SERVICE , constructed by TEHNOMONT Shipyard Pula for the Norwegian company MOEN MARIN AS, Trondheim, was side launched into the sea. The sea trial was performed on 28.11.2019.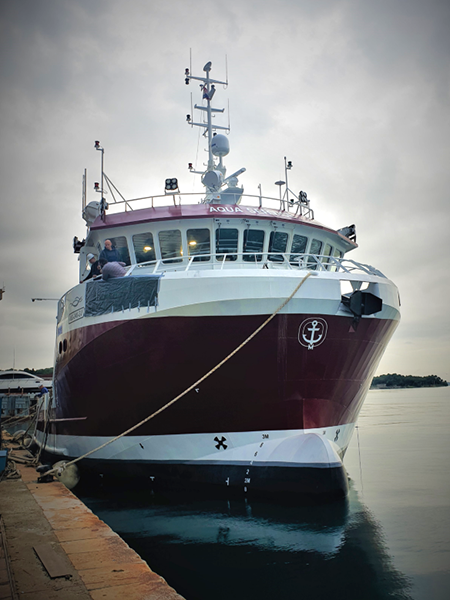 ABOUT THE SHIP
This was the sixth ship in a series of 24 m Service ships built by Tehnomont Shipyard for Norwegian company Moen Marin As. After the launch, the vessel was equipped with hydraulic equipment for maintenance and operation of fish farms in Norway (cranes, winches, ROV etc.), all operated from the wheelhouse. As the client was satisfied with the quality and work of Tehnomont Shipyard, a new contract for the construction of two (1 + 1) 24 m Service vessels was signed on 15.09.2019. in Trondheim.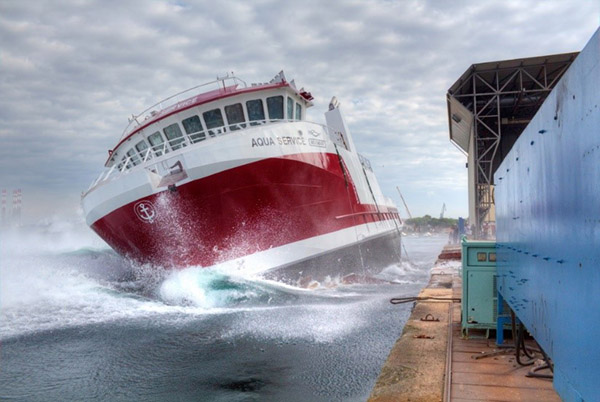 SEA TRIAL
The sea trial was conducted on 28.11.2019. All the main engine parameters were recorded and interpreted by experienced service technicians and engineers. All the parameters were in the tolerance area and the entire sea trial was performed as planned, without any difficulties.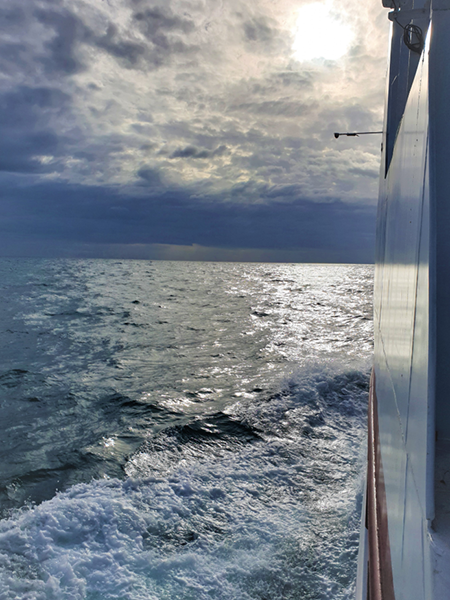 CAT EQUIPMENT
The standard scope of supply for this repeating project was:
Marine propulsion engine C32 ACERT, 746 bkW (1000 bhp) at 1800 rpm
Marine genset C18 ACERT, 280 ekW (350 kVA) at 1500 rpm, 50 Hz
Marine genset C7.1 ACERT, 118 ekW (148 kVA) at 1500 rpm, 50 Hz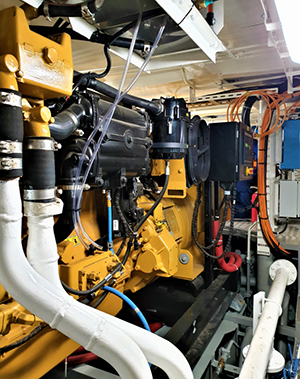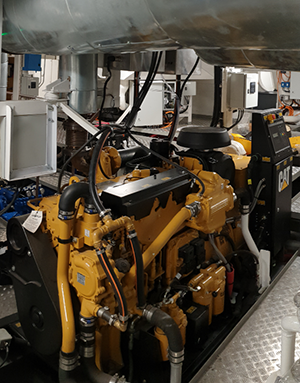 Besides the above mentioned equipment the additional safety system for main engine was delivered and commissioned. Additional DEIF PPM 3 parallel operation system was delivered and commissioned.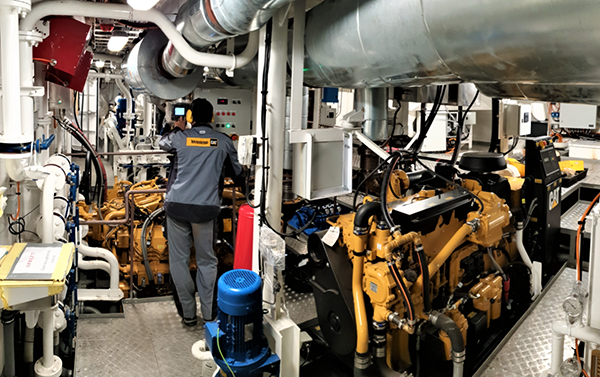 ---