KOMPTECH MAXX FOR CLEANER ENVIRONMENT
KOMPTECH MAXX FOR CLEANER ENVIRONMENT
Komptech products continue to emerge to new sites.
---
Operating since 2019, company from Zagreb successfully deals with different aspects of bio-waste management. From collecting, to sorting, separating, and finally recovery through dedicated channels, they are able to recycle and reuse bio-waste material and therefore contribute to an eco-friendlier environment. While buying bio-waste material from local companies, they can process about 27,000 tonnes of input annually.
Although they already use Komptech X53 TopTurner, they wanted to expand their fleet with the new Komptech Maxx, which will help them process even greater amount of waste, with more efficiency and lower operation costs.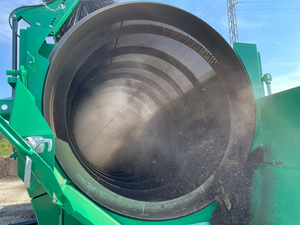 The new Maxx drum screen comes with hydraulic drives, whereas an electrically driven variant (Maxx E) is available as alternative. Because of its simple cleaning method, where the sidewalls can be hydraulically lowered and the drum lifted, it is easy to remove crusted material. Furthermore, adjustable long brush across the entire length of the screen provides even more efficiency in drum cleaning.
With the assistance of automatic control system, the hopper discharge conveyor is kept permanently in the straight line. Moreover, a 4-meter hopper intake and over 5 cubic meters of capacity makes it easier for operator to work with it.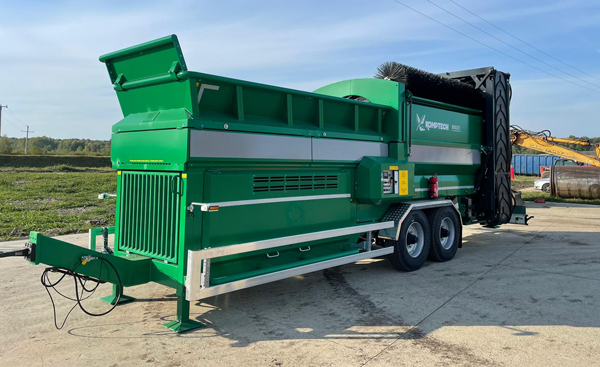 ---