Compactors
VIBRATORY DRUM COMPACTORS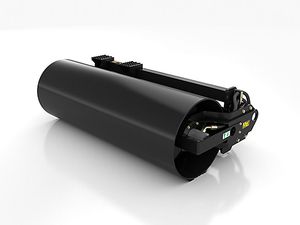 Cat® Vibratory Compactors are used for compacting soil, sand or gravel prior to pouring concrete or laying asphalt surfaces. They are also ideal for asphalt patch work. Their capabilities and lower investment and maintenance costs make them popular with pavers, general contractors and utility contractors in residential, commercial or industrial applications.
The Cat Vibratory Drum Compactors are designed for use on Cat Skid Steer Loaders, Multi Terrain Loaders, Compact Track Loaders and Compact Wheel Loaders.
| Model | Drum Width | Drum Freuency @ 57 L/min | Dynamic Force | Specifications |
| --- | --- | --- | --- | --- |
| CVP16B | 1.676 mm | 2.946 vibrations/minute | 5.399 kg | Specalog |
| CVP18B | 1.845 mm | 2.946 vibrations/minute | 5.399 kg | Specalog |
VIBRATORY PLATE COMPACTORS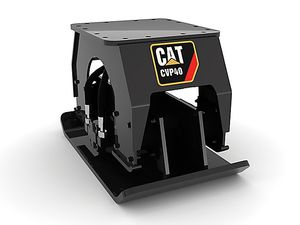 Cat Vibratory Plate Compactors provide superior compaction force in a reliable, low-maintenance package. These units produce high-power impulses at a rate of 2200 impacts per minute. The forces generated by this vibration drive soil particles close together for solid, stable compactions.
Whether in a trench or on a slope, driving sheeting or posts, Cat Compactors are the superior choice for any job site's compaction tasks. Cat quality components and design features ensure reliability in the most adverse working conditions.
Cat Compactors are performance-matched to Cat machines, and are available to match Cat Backhoe Loaders, Excavators, Mini-Excavators and Skid Steer Loaders.
| Model | Impulse Force | Cycles/Min. | Base Plate Width | Specifications |
| --- | --- | --- | --- | --- |
| CVP16 | 16.2 kN | 2.200 | 305 mm | Specalog |
| CVP40 | 40.0 kN | 2.200 | 584 mm | Specalog |
| CVP75 | 74.0 kN | 2.200 | 737 mm | Specalog |
| CVP110 | 110.0 kN | 2.200 | 864 mm | Specalog |