D6
THE NEW D6 DOZER
Move material at a lower cost with a fully automatic transmission, outstanding fuel efficiency and reduced service/maintenance costs. Enjoy unmatched operator comfort and greater visibility in a fully redesigned cab. A choice of Cat Connect GRADE technology features adds to ease of operation by helping you save even more time, material and operator effort. The D6 is legendary versatility you trust, with added performance and efficiency to help you take your business to the next level.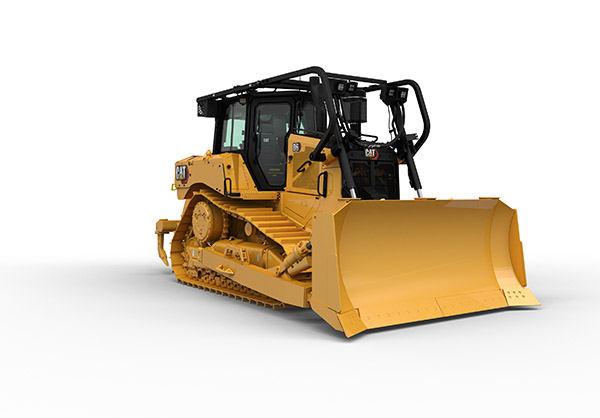 UP TO 9% LOWER MAINTENANCE COST

Designed specifically to reduce your service and maintenance costs with updated components, longer service intervals and fewer scheduled maintenance tasks.

UP TO 20% MORE FUEL EFFICIENT

Fully automatic 4-speed transmission continuously adjusts for maximum efficiency and power to the ground without added operator input.

UP TO 50% MORE PRODUCTIVITY WITH CAT TECHNOLOGY

Boost your productivity with factory installed technologies like Cat GRADE with Slope Assist and Cat GRADE with 3D.
FULLY AUTOMATIC
Caterpillar engineers designed a fully automatic 4-speed transmission to give you more productivity and efficiency, easy operation and smooth shifting. Just set your desired ground speed and the dozer adjusts for maximum efficiency and power to the ground.
GRADE BETTER AND FASTER
This new dozer is built for grading performance with better balance, VPAT blade improvements, a new undercarriage option and technology choices to help you get better results in less time.
BETTER BALANCE
Stronger, lighter VPAT structure is redesigned to give you better balance for grading. No need for a rear implement or counterweight.
LOWER GROUND PRESSURE
A new wide-gauge LGP VPAT is purpose-built and equipped with 915 mm (36 in) centered shoes. This adds up to 35 kPa ground pressure to help you take on soft footing.
BLADE VERSATILITY
Cat VPAT blades give you class-leading range of motion so you can handle challenging jobs like trenching and backfi lling. To finish the job, the VPAT blade stays level when angled so you get a smoother grade.
GRADE FASTER
Grade faster – in the 2.5-3.0 speed range – without sacrificing quality. Wider LGP blade means fewer passes. New fi nish grading undercarriage option (10-roller) gives you smoother grades, at higher speeds, even in diffi cult surfaces like sand and gravel.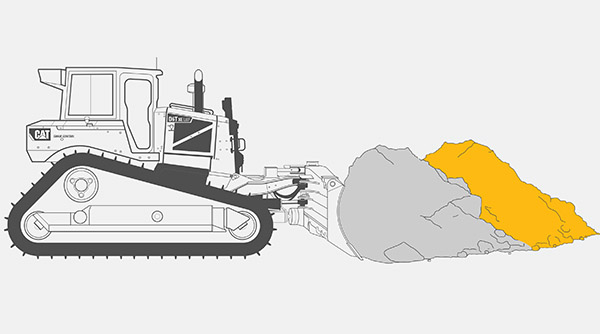 DESIGNED FOR OPERATORS
The D6 cab has been designed to raise the standard of comfort and productivity of the operator. In addition to the 10-inch touchscreen display, the standard air suspension seat is wider with added backward adjustment, heated/cooled leather seat options are available, and a variety of seat adjustments that help the dozer feel custom tailored to the operator's specific needs. Application Profile lets you create multiple profiles that save machine settings for various jobs or multiple operators.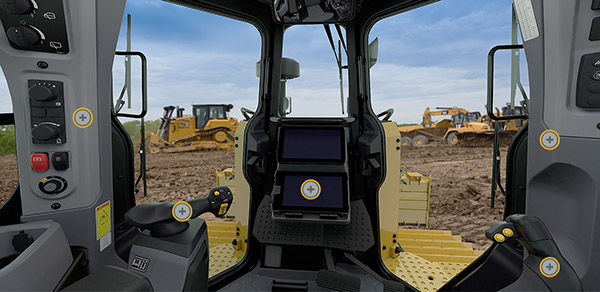 A High Definition rearview camera is standard. It shows prominently in the main display and includes back-up lines to help guide you. Redesigned cab with integrated Rollover Protective Structure (ROPS) has about 15% more glass area to give you better all-around visibility.